Ok, Innovative film city was the last place which we visited during the long weekend. Innovative film city ..
We have been to this side many times. We have visited Wonderla , but somehow this was missed. So this has been on agenda this time.
Quick facts about Innovative film city
Distance from bangalore => 42kms one way
Time taken => approx 1.30 hrs if you leave early, else you get stuck into city traffic.
Food options => Many on the way and in the innovative film city
What to expect => Theme parks and rides
Any entry fee => Yes, 900/- per head
Innovative film city entrance fee
The entrance fee is around Rs 900 per head, but I guess there is some discount if you carry your school Id, but I am not sure.
What to see at Innovative film city
We first see the 3-D gallery where are some paintings. The paintings look amazing ….there are painting of a hand coming out of the wall and there are strings painted on it ….there is a can which has silvery paint coming out of it and a bridge…you are supposed to leave your footwear outside.
After this we visited the kabali walkthrough.
this place showed us the various scenes of the movie. There is a black mercedese parked outside the enterace which was driven by rajnikanth.
on the upper floor there is a minature airplane which we can enter.
we next went to the haunted mansion. The haunted mansion was really cool as it had these life like corpses and structures with dim or no lights, creaky floors and sound effects. Please donot take small children in this place.
After this we had lunch in the canteen and left for super minute. In super minute we have exactly a minute to do some fun and crazy stuff.
we then went over to mirror maze which was dark and confusing …but believe me it was really fun. we then went over to aqua kingdom.. there the changing rooms are not so good. there was a miniature beach and slides.
Escape to have a storm of fun in the sun! Enjoy the wave pool, sunbathe on the sandy beach and glide down the lazy river on a relaxing ride. Discover thrilling water slides, children's play area, a dance floor open for all kinds of parties – with an in-house DJ playing at the DJ tower and restaurant. It's a great place for spending quality time with your friends and family, indulging a little in romance and chilling out.
there are 3 big water slides and they can really help you understand accelarartion and weightlessness with loads of fun and thrill.
Innovative film city is definitely worth its price and do visit it if you want fun and thrill.
Enjoy some more photos 🙂
The cool Harry Potter
People with traditional dress
Very stylish James bond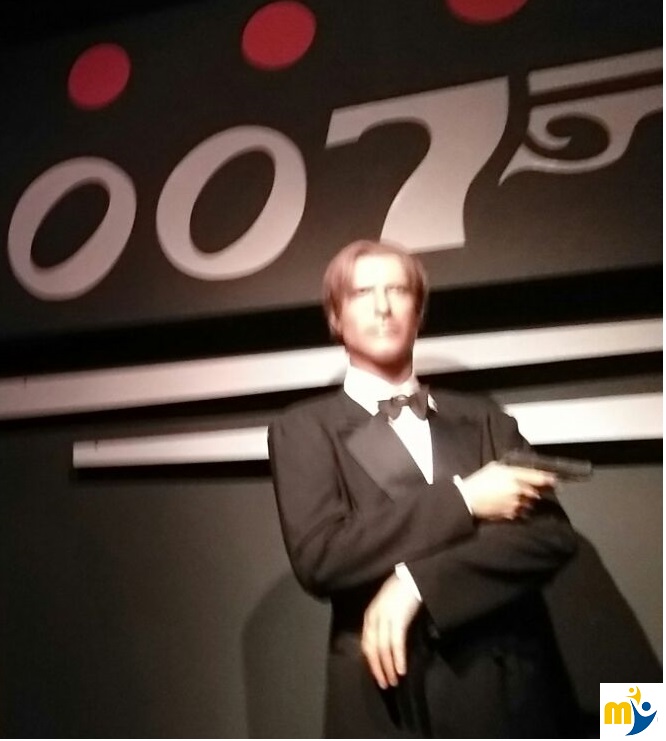 world of Dinasours
Have fun!!
-Sagar'
3 days 3 places – Part 2
3 days 3 places – Part 1
---