Last weekend was a nice one day trip to Bheema Lingeshwara Temple Kaiwara.
Kaiwara a small hamlet near namma Bengaluru! Many people don't know that this place holds great importance in one of our greatest mythology – The Mahabharata.
But Kaiwara is famous for another reason as well. It is famous for Saint Narayanappa (1730-1840 AD). A famous Kannada poet who also wrote in Telgu.
Narayanappa wrote poems in praise of Amara Narayanaswamy, incarnation of lord Vishnu.
Quick Info – Bheema Lingeshwara Temple Kaiwara
Distance from Bangalore : Approx 70 Kms one way
Travel time: 2 hrs approx
Road conditions: Very good
Food options: Not many on the way. But available at Kaiwara
What to see/do: Temple, Mutt, Hill/Caves
Route:
Take NH7 (new airport road) towards Devanhalli.
Once you reach Devanhalli, take SH96 for Vijayapura.
Keep moving on SH96. Cross Vijayapura, but keep on moving onto SH96.
After around 28 Kms on SH96 you will hit Hoskote-Chintamani Road.
Take left on this road and keep driving straight for 10KMS. You will reach Kaiwara.
But now how is this place related to Mahabharta. It is related to the period of Mahabharta when Pandava's went into agnathavaas. During this period Pandava's stayed at a place called as Ekachakrapura. Yes the same place where Bheem killed Bakasur, the demon who terrified the people of this place. This place in today's time is called as "Kaiwara".
How did this temple came into existence? After killing Bakasur, Bheen was burdened with Bramhahatya dosham and hence he did the penance by establishing a shiva linga here. Latter a temple was built around this and hence this place is known as Bheemalingeshwara Swamy.
What to see in Kaiwara?
So what all to see there? Bellow is the list
Thatayya Ashram
Amara Narayana temple
Kanyakaparameshwari temple
Hilltop where Bheem killed Bakasur
Kailasgiri Cave temple
Laxman Theertha
With just one day in hand covering all the places can be a challange and hence I recommend to plan this trip in 2 installments 🙂
If you are willing to stay in Kaiwara then you can explore some staying options there.
But guys, Kaiwara is definitely worth a visit for both temples lover and adventure lovers!
Have a good time!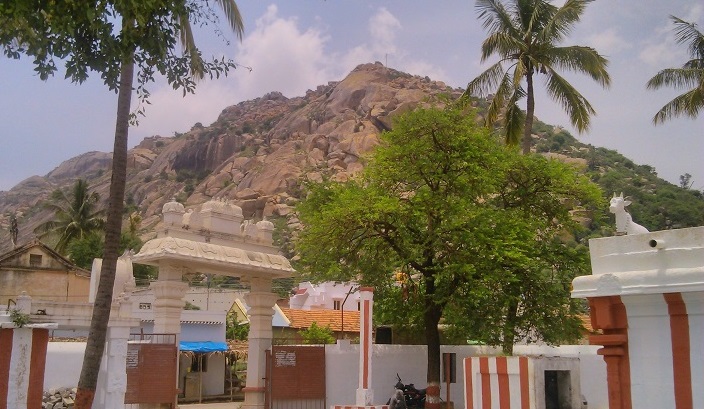 You may also like:
A quick trip to Thimmarayaswamy fort temple near electronic city
A five day trip on western coast – Murudeshwar – Gokarna – Goa
Love trekking – try savan durga