Top 15 Places to Visit in Nainital – Nainital, a picturesque hill station nestled in the lap of the majestic Himalayas, is a true gem of Uttarakhand, India.
Known for its pristine lakes, lush forests, and breathtaking views, Nainital attracts visitors from all over the world.
Whether you are an adventure enthusiast, nature lover, or simply seeking a peaceful getaway, Nainital offers a plethora of attractions to explore.
In this blog post, I will take you on a virtual tour of the top 15 places to visit in Nainital.
Visiting these places will offer you an unforgettable experience in this paradise on Earth.
---
Places to visit in Nainital
So friends here are my list of top 15 places to visit in Nainital
Naini Lake
Naini Lake, the heart and soul of Nainital, is a must-visit attraction. This is number 1 in my places to visit in Nainital.
Surrounded by verdant hills, this enchanting lake offers boating opportunities, allowing you to immerse yourself in the serene ambiance while enjoying the stunning vistas.
The mesmerizing view of the lake during sunrise and sunset is a sight to behold.
Naina Devi Temple
Situated on the northern shore of Naini Lake, the Naina Devi Temple is a revered Hindu shrine dedicated to Goddess Naina Devi.
Pilgrims flock to this sacred place to seek blessings and soak in the spiritual aura.
The temple offers panoramic views of the town and is a peaceful spot for introspection.
Tiffin Top (Dorothy's Seat)
Perched at an altitude of 2292 meters, Tiffin Top, also known as Dorothy's Seat, is a popular viewpoint that offers breathtaking vistas of the Himalayas and the town of Nainital.
The trek to Tiffin Top is invigorating, and once you reach the summit, you'll be rewarded with panoramic views that are worth every step.
Snow View Point
For a mesmerizing view of the snow-capped Himalayan peaks, including Nanda Devi and Trisul, head to Snow View Point.
You can reach this viewpoint either by a thrilling cable car ride or a short trek. The majestic mountains against the backdrop of clear blue skies create an awe-inspiring scene.
Eco Cave Gardens
Nature lovers and adventure enthusiasts should not miss the Eco Cave Gardens, a network of interconnected caves with different animal-shaped formations.
Exploring these caves is an exciting experience, and the surrounding gardens add to the charm of the place.
Nainital Zoo
A visit to the Nainital Zoo is a treat for wildlife enthusiasts.
Home to various endangered species like the snow leopard, Himalayan black bear, and Siberian tiger.
The zoo offers a chance to get up close with these magnificent creatures and learn about their conservation.
Governor's House (Raj Bhavan)
The Governor's House, also known as Raj Bhavan, is a colonial-era mansion built in Victorian Gothic style.
It showcases exquisite architecture and well-maintained gardens. Guided tours are available, allowing visitors to delve into the rich history and admire the grandeur of this majestic building.
Pangot and Kilbury Bird Sanctuary
Nature enthusiasts and bird lovers should not miss a visit to the Pangot and Kilbury Bird Sanctuary, located a short distance from Nainital.
This sanctuary is a haven for birdwatchers, with over 580 species of birds, including the Himalayan griffon, slaty-headed parakeet, and the rare koklass pheasant.
Hanuman Garhi
Hanuman Garhi is a temple dedicated to Lord Hanuman, perched on a hilltop.
This serene place offers breathtaking views of the sunset and the town of Nainital.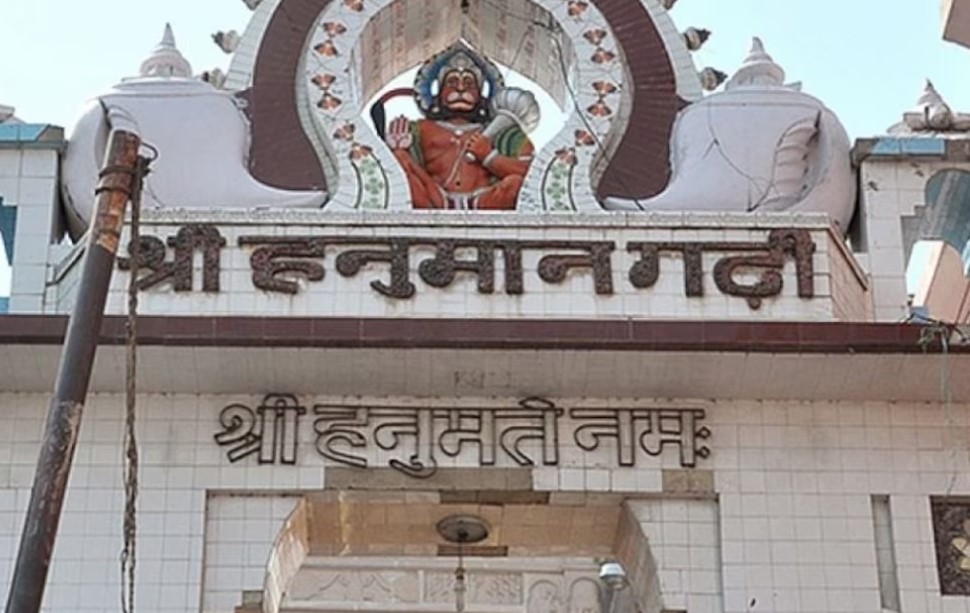 Spend a peaceful evening here, basking in the divine aura and enjoying the tranquil surroundings.
Astronomical Observatory
The Astronomical Observatory in Nainital is a center for astronomical research and observation.
Visitors can witness the wonders of the night sky through various telescopes and learn about the fascinating world beyond our planet.
The observatory hosts regular stargazing sessions, providing an unforgettable experience.
Bhimtal
Just a short drive from Nainital, Bhimtal is a tranquil lake town surrounded by lush green hills.
The highlight of Bhimtal is the Bhimtal Lake, known for its island in the center with a beautiful temple dedicated to Lord Shiva.
Boating on the lake and exploring the surrounding areas offer a serene and refreshing experience.
Sattal
Sattal, meaning "seven lakes," is a cluster of interconnected freshwater lakes located near Nainital.
This scenic spot is a haven for nature lovers, offering opportunities for birdwatching, camping, and nature walks.
The tranquil ambiance and the lush green surroundings make Sattal a perfect retreat.
Khurpatal
Khurpatal, a lesser-explored gem near Nainital, is a small hamlet known for its beautiful lake.
Surrounded by dense forests and rolling hills, Khurpatal offers a serene and secluded environment.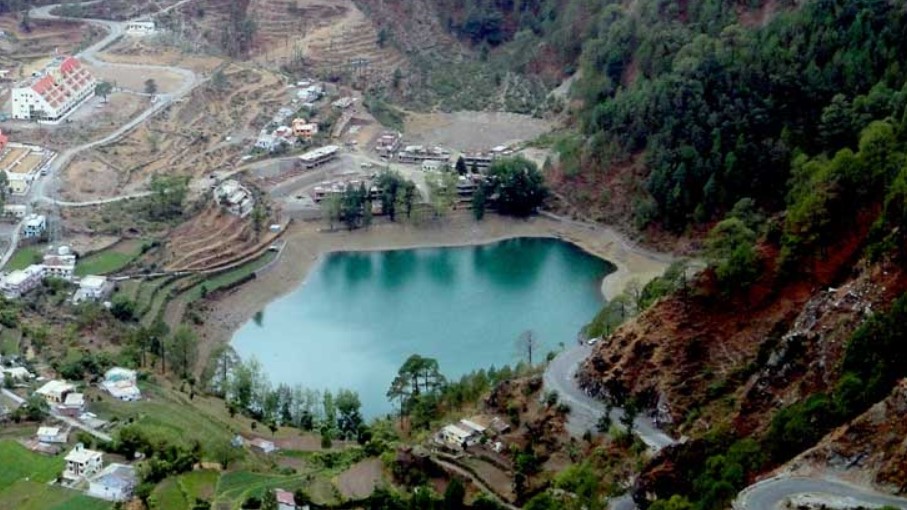 It's an ideal place for picnics, fishing, or simply unwinding amidst nature's bounty.
Gurney House
Gurney House, located in Ayarpatta Hill, is a historic building that once served as the residence of the famous hunter-conservationist, Jim Corbett.
Today, it has been converted into a museum showcasing his life and achievements. Explore the house to learn about the fascinating history and conservation efforts of this legendary figure.
Tibetan Market
No visit to Nainital is complete without a stroll through the vibrant Tibetan Market. This bustling market is brimming with shops selling Tibetan handicrafts, woolens, jewelry, and souvenirs.
It's a great place to pick up unique mementos of your Nainital trip.
---
Nainital, with its scenic beauty, spiritual aura, and abundance of natural attractions, offers an unforgettable experience for every visitor.
From the tranquil lakes to the breathtaking viewpoints and wildlife sanctuaries, Nainital is a treasure trove waiting to be explored.
Whether you're seeking adventure, peace, or a rendezvous with nature, Nainital has it all.
So, plan one weekend. Pack your bags, embrace the charm of the Himalayas, and embark on an incredible journey to this paradise on Earth.
You may also like: Best places to visit in june in india