December is one such time of year when we have kids holidays , office holidays etc and we all want to make good use of this time to travel around with family and friends.
So if you are based out Bangalore here are some beautiful destinations around Bangalore which you can visit during this time of year.
During the rainy season, there are many places around Bangalore which becomes alive with lot of greenery and are a treat to eyes. Add to it the fresh air, the sound of birds, flowing water and your weekend becomes a wonderful experience.
The area towards Tumkuru, which is around 2 hrs from Bangalore offers some good destination because some some good forest cover around this area and small hills which also offer some nice trekking options.
Here I am listing down few beautiful destinations around Bangalore. which you can try visiting over upcoming weekends or long weekends.
Devarayanadurga : Around 70Kms from Bengaluru, it is a 3 hrs drive one way. This place offers some amazing trekking experience. There are 2 temples also one at the bottom of hill and other one at top of hill. Both the temples are very old. An you can trek to the top or take your car up as there is a proper road. During rainy season this hill and forest around this hill looks so good.
Read more about it here: A one day trip to Devarayandurga
Shivgange: Another beautiful place around 55Kms from Bangalore. Shivaganga is a hill which boasts a monolithic granite hill which is around 1380 meters above sea level. The hill top offers a picturesque view of the villages around. If you plan to trek to the top of the hill, it is almost a 2 hours walk. There are various temples to visit here and then there is a fresh water spring, also called as Patal Ganga.
Check this out here: One day trip to Shivgange
SavanDurga: If you love long drive in the lap of nature, you love fresh air , you love trekking and adventure. This place is for you during this time of year. Around 60Kms from Bengaluru, this offers everything you love.
Check it out here: Love trekking, head to SavanDurga
Shivanasamudram: You would have heard of these falls many time. This is one of the major water falls near Bangalore. It is more than 12Kms from Bangalore, but still can be done as a one day trip.
Read more about here => A popular waterfall near Bangalore
Talkadu: The last one of my list is another place towards Tumkur and is called as Talakadu. This place is also more than 120Ksm from Bangalore, but is a amazing place to visit. Most interesting fact about this place is, it is full of sand. It is actually a desert like area, almost 1000 acres next to river Caveri. No one really knows from where the sand came. But there is an interesting legend which points to this. Infact there are more than 30 temples and a palace which all were buried below the sand. Out of which 5 has been excavated. All these monument belong to Ganga Dynasity.
And hence this place make perfect sense to visit during rainy season. The drive towards Talakadu is wonderful and place itself is amazing and mysterious.
You can read more about Talakadu here: Talkadu in pictures
Pear Valley Anekal: If you love driving through nature, greenry etc and if you are looking for a perfect one day getaway from Bangalore, this weekend getaway from Bangalore – Pearl Valley, Anekal is one the best place for you to visit post rainy season and winters.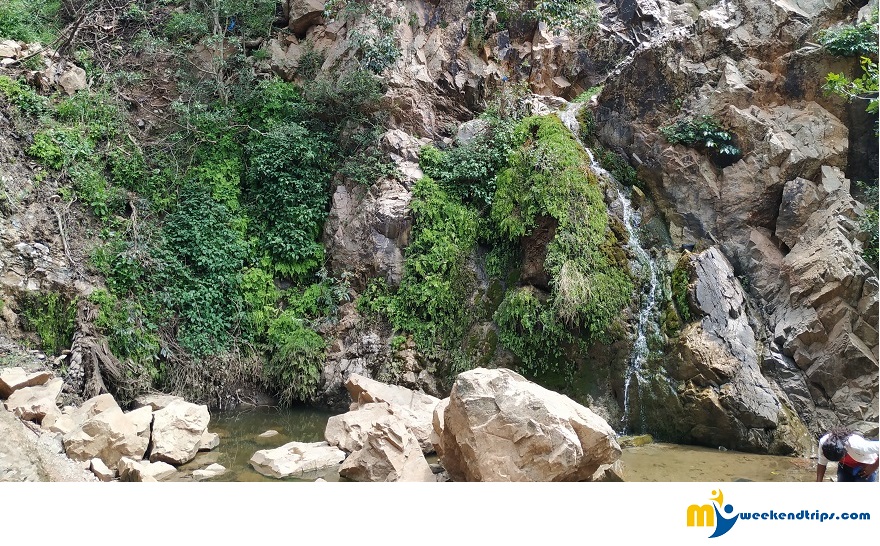 I hope you will definitely like these places. All the places are kids friendly as well. What I mean is that kids will also like these places. And if you have adventurous side, you will love trekking here.
Have fun!
-Kumar