So, what do you plan to do over this weekend? Feeling lost? Take a long drive. Head out to devarayanadurga hills!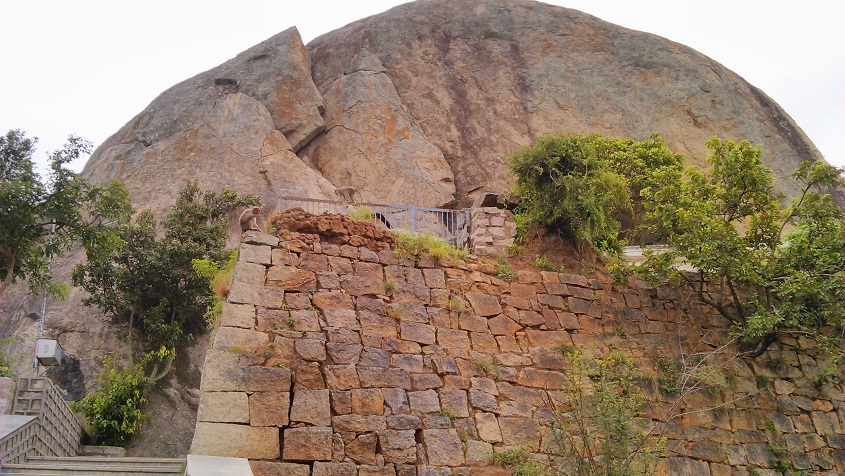 Let me take you to Devarayanadurga hills. This is one of the trips I have done almost six months back.
Infact it was my second trip to Devarayanadurga.
Obviously this place is fantastic and worth a visit. As usual first I will start with the quick facts.
Quick facts about Devarayanadurga hills
Base location: Bangalore/Bengaluru
Distance: approx 70 Kms one way
Time taken:
3 hrs drive one way, 2 to 3 hrs for visit and 3 hours return drive.
8 hours in total. (there are other places of interest near devarayanadurga betta ).
So if you can plan well for ex start quite early you can cover them as well. In my one of the future posts, I will try to provide a Itenary)
Road condition: pretty good.
Food option: Ok till you are on NH and very few after that. There are some options when you reach the hills.
Outing type: Nature, Adventure, Trekking, Religious
How to reach Devarayanadurga hills
Direction:
Its approximately 70Kms from Bangalore. If you are residing in Bangalore, head towards Tumkur road.
You will cross Neelamangla and then Dobbespet. Do not cross Dobbespet, go below the flyover and take right.
Keep on going straight. After around 10 to 12 kms, you will find a arch in left which will lead to the temple. If in doubt ask some one.
Bangalore (–> Yeshwantpur) – > Tumkur Road -> Neelamangla -> Dobbespet -> Devarayanadurga betta
There are direct buses from Bangalore (Majestic Bus Depot) to Tumkur.
So coming back to the place itself. Devarayanadurga betta is towards Tumkur. It is actually a hill station offering a good adventure and trekking options.
The hill station is surrounded by forest and there are two famous temples called as Yoganarshimha (at the top of the hill) and Bhoganarshimha temple (bottom of the hill).
So if you are on pilgrimage or want to do trekking, you can definitely think of Devarayanadurga hills.
It is also famous for a natural spring which is said to be very sacred. This spring is called as Namada Chilume.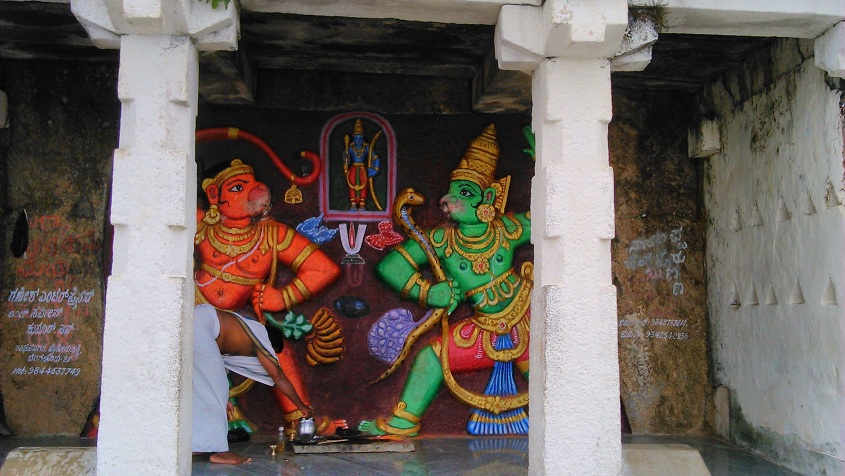 There are many other temples and few more springs in the region, but above three as they are the ones most frequented by people.
Another famous temple in the area is the Mahalakshmi Temple at Goravanahalli.The place itself is very serene and scenic and not very crowded and hence can be a very good visit if you have got a day or half in hand.
People generally start very early morning and reach the temple during early hours of the day and are back by afternoon.
Places near devarayanadurga
As I mentioned before there are many more places near Devarayanadurga hills ( also called as Devarayanadurga betta ) which can be clubbed with this visit, for example Savan Durga, Shivagange etc.
But it all depends upon how early you are able to start and how you manage your day. Aim is obviously to enjoy and not just hop around the places.
Devarayanadurga history
So the temple is constructed in the Dravidian architecture, and the temples are estimated to be around 2000 years old.
The temple, which was highly known for its sculptural quality, was extensively patronised by the Chola Kings.
There are two temples dedicated to God Narasimha here, one at the foot of the mountain known as Bhoga Narasimha and the other on the hillock known as Yoga Narasimha.
Mythological important of DD Hills
Devarayanadurga has mythological significance.
Lord Brahma, the creator of the Universe, is claimed to have undergone penance in the name of Lord Vishnu for thousands of years.
Lord Vishnu, impressed by his penance, has incarnated himself as Lord Narasimha here.
Various mythical books describe this location as particularly sacred, as there is a pond with sacred water supposed to run through the idol of Yoga Narasimha, which can still be felt as one approaches the temple grounds.
So, what are you waiting for. You still have Sunday in you hand. Cheer up and make your sunday a fun filled one.
Have a good time… //kumar
You may also like : One day mysore trip
FAQ
What is special in Devarayanadurga?
A hill station offering a good adventure and trekking options. 2 very important temples one at the base of hill and other at the top of hill. Very old temple and ancient temple. Over all a nice one day trip.
How many steps are there in Devarayanadurga temple?
To visit the temple at the foothills, you don't need to climb. But to visit Yoga Narashimha temple at the top of hills you need to climb around 120 steps.
Which is the best time to visit Devarayanadurga?
September to April is the best time to visit this place. Immediately after monsoon, the greenry all around is worth a experience. After april, it starts becmong hot and trek and climb becomes a bit diffficult. Remeber to carry a nice pair of shoes and some water with you always !
What is the history of DD Hills?
The hillock got its name Devarayanadurga after it was captured by Mysore king Chikka Devaraja Wodeyar in 1696. Earlier it was known by the name Anebiddasari and later Jadakana Durga when a chief named Jadaka ruled the town.
What is the hieght of DD Hils
The hill is situated at an altitude of 3940 feet.
How many steps are there in DD Hills if we park car at the foot hiils?
If you are parking your vehicle at the check post and climbing all the way, then you need to climb ateast 300 steps
Watch this video for complete guide: