Vrindavan Gardens Mysore Pictures – If living in Bangalore, you should have visited Mysore at some point of time. I have visited many a times. This weekend was no different. We planned for Mysore as usual.
This weekend something different happened. Vrindavan Gardens is famous for its light shows and hundreds of people visit it after evening. We visited it during day and this is what we see. It is a real treat to eyes!
Brindavan Gardens Mysore Pictures
So let us look at some pics – The garden just before the dam. How beautiful is this. Location to many movie shoots!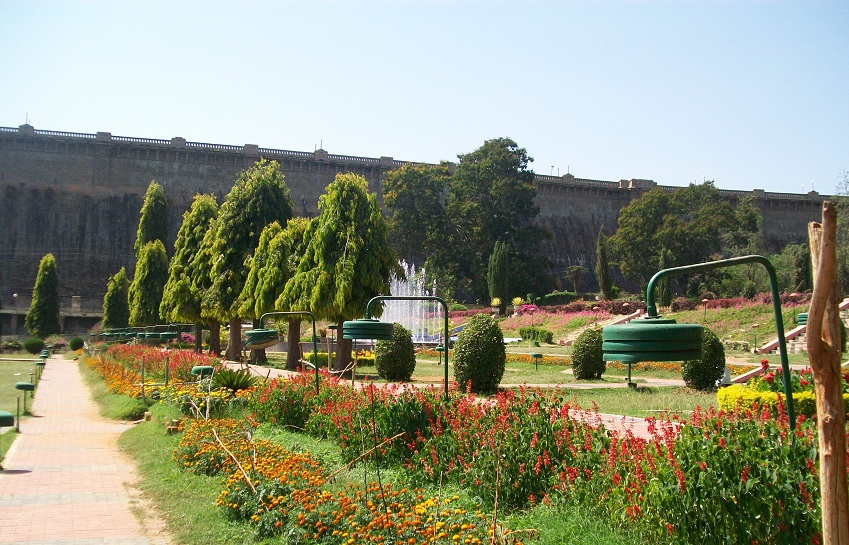 https://en.wikipedia.org/wiki/Mysore – Another view of the gardens just before the dam.
The beautiful fountiain in the pictures…
This water body looks just amazing!
Fountains every where!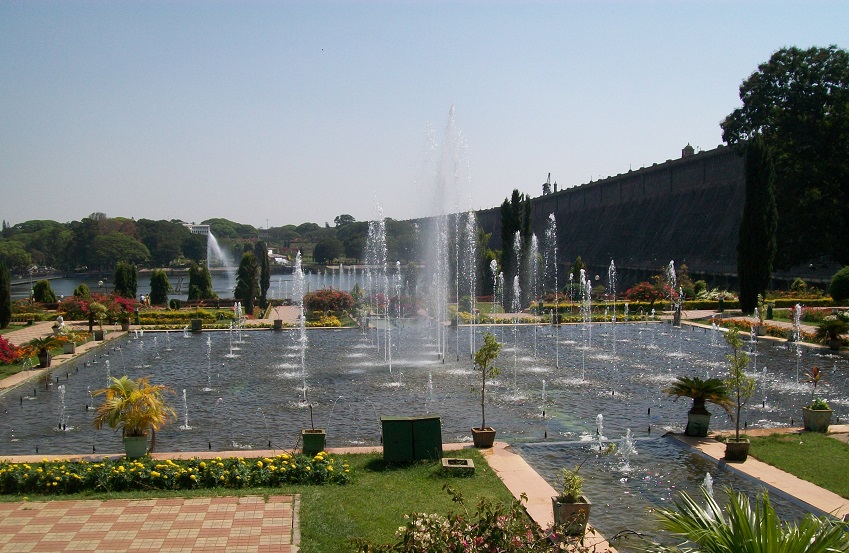 Hope you liked it!
---
Quick info on Brindavan Gardens
Brindavan Gardens lies around 12 Kms from Mysore and around 173 Kms from Bangalore. It is adjoining the Krishnarajasagara Dam which is built across the Kaveri river
Brindavan Gardens are one of the major attraction of Mysore city. It is actually in Srirangapattana which is just before Mysore. Srirangapattna itself is a very important tourist and religious destination.
This is one of the best maintained gardens I have seen and is visited by thousands of tourists everyday.
Light and sound show brindavan garden mysore
Genrally people visit this garden in the evening because it is famous for light and sound show. But when you visit the gardens in the evening you really miss out on some of the beautiful natural sights around the garden.
We visited in the day and the photos turned out to be amazing.
Hope you liked it as well!
.
---
You may also like:
Quick one day Mysore itinerary: One day trip from Bangalore to Mysore – Possible ? Yes !